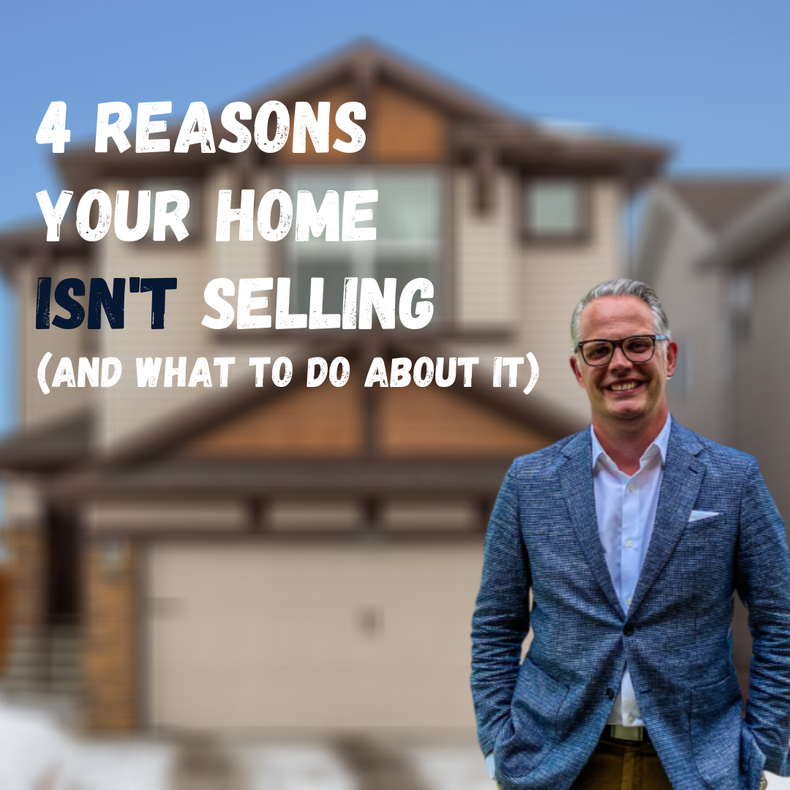 It's been a challenging and confusing few years in many segments of the Calgary Real Estate market; from fluctuating prices and economic uncertainty to increased competition and new construction in seemingly every neighborhood. However, summer of 2020 also saw sales numbers that we haven't see since 2014. If you home has been listed for sale over the past nine months this year and hasn't sold there is a reason for it. The following are what we have identified as the four most common reasons homes haven't sold in 2020 (and a few tips to make sure you don't fall into this category):
1. You're not grabbing the attention of potential buyers
; First impressions are sometimes the only impression you get to make and in Real Estate the first impression is online whether Realtor.ca, Zillow or your Realtor's website. How are you separating your home from the others on the market and making sure you get a chance for an in-person impression? The first step would be amazing photos then add an interactive 3D tour, floorplans and a realistic yet impressive listing description. PRO TIP: We call the first photo of a listing the 'Hero Shot' this is your very first impression…don't waste it on a boring front of the house/building picture like 90% of the other listings. Find the best photo of your home; the view, the kitchen, fireplace or backyard and use this to grab potential buyers' attention before they click to the next listing.
2. You're not giving buyers a chance to see your home
; We all have busy lives but if you are selling your home getting the job done needs to be a priority. You shouldn't expect potential buyers to work around your schedule, if someone wants to see your house do everything you can to get them in immediately; before they get distracted by a new listing or a reduced price around the corner. PRO TIP: If there are certain times you know your home isn't available to show (i.e. you have a Zoom meeting every Monday at 9am or a dinner party scheduled for Friday next week) have your Realtor block this time off in whatever showing app they use. This way you aren't having to decline any showings. Declined showings rarely get rescheduled.
3. Your home is not 'show ready'
: So, we've talked about online first impressions and you've done a great job in getting potential buyers through your front door. Now let's talk about in person first impressions: The absolute worst thing that can happen in Real Estate is for a buyer to be disappointed when they come to your home. A few questions to ask yourself before a potential buyer steps foot in your house: Does my home look as clean and tidy as the photos? How does my home smell? How will it compare to the next house the buyers are going to see? Does it set the tone for a positive showing experience? If the answers to any of these questions have a negative answer then this could be what is turning buyers off. PRO TIP: Don't use overpowering air fresheners (especially don't Febreze your entire home). When I walk into a house where this is being done, I assume the sellers are hiding something.
4. Your home isn't priced properly
: This can often be the hardest one to accept especially in the current economy where prices are down (substantially in some cases) to where they were a few years ago. A home is only worth what someone is willing to pay for it today. Encourage/insist that your Realtor is honest with you from the beginning. As importantly be open to any and all feedback that your agent provides. Try not to be emotional about your home and keep in mind why you want to sell. PRO TIP: If the numbers don't make sense then don't list your home in the first place. The history of a home never goes away and if buyer see that your home has been on and off the market a number of times, they may assume there is something wrong with it.
Had you had challenges selling your Calgary home? We would love to talk with you, sometimes a fresh perspective and a few minor adjustments can make all the difference. Fill in the form below and we will reach out to you asap!