The point of virtual staging is to catch a buyer's attention online and get them through your front door for an in-person showing. When done properly virtual staging can transform a cold, vacant condo into an inviting space that potential buyers can envision themselves living in. When done poorly virtual staging can be deceiving...we don't want this; the worst thing that you can do as a seller or listing agent is disappoint a customer when they come for a showing. Personally, I like virtual staging especially for smaller, unique or somewhat awkward spaces.
***NOTE: Virtual Staging is when a graphic designer edits photos of a home and adds to-scale furnishings to the photos. This is done to create a sense of scale and functionality to an otherwise empty space***
Below is a condo we sold a few months ago in Bankview. This condo had been on the market for 130 days with another real estate company before the seller decided it was time for a fresh perspective. It had this awesome curved wall of windows in the living room that let in amazing natural light but I knew would be difficult to photograph and wouldn't show as well as well online and in print as it did in person. I let our photographer know we were planning on virtually staging the home so he would keep that in mind with the photos he took and the results were perfect. Not only did the virtual staging define the space beautifully but we were able to plan the colour scheme and style of the virtual staging around our demographic buyer profile: 1st time buyer, young, single, professional female.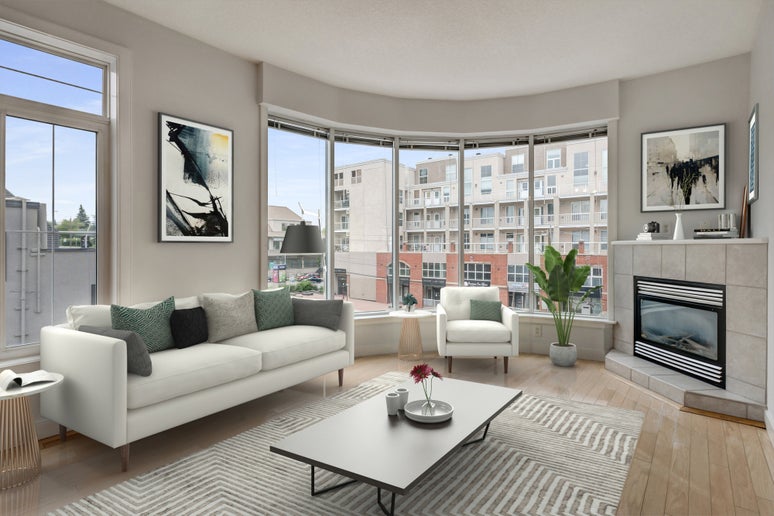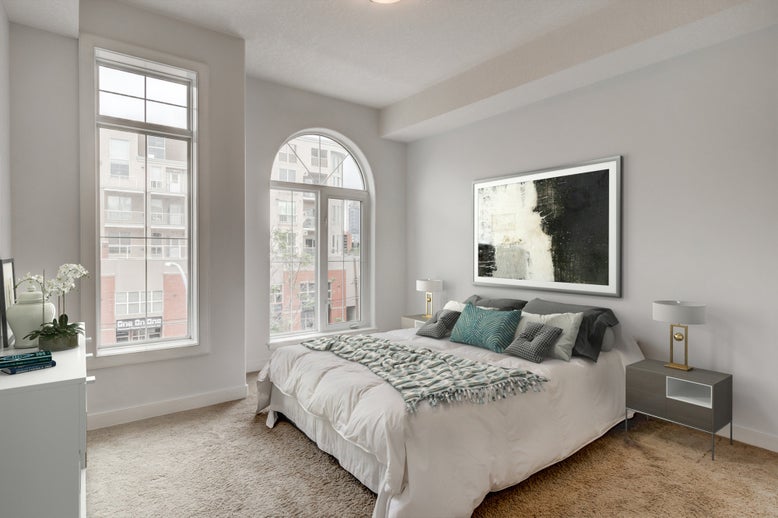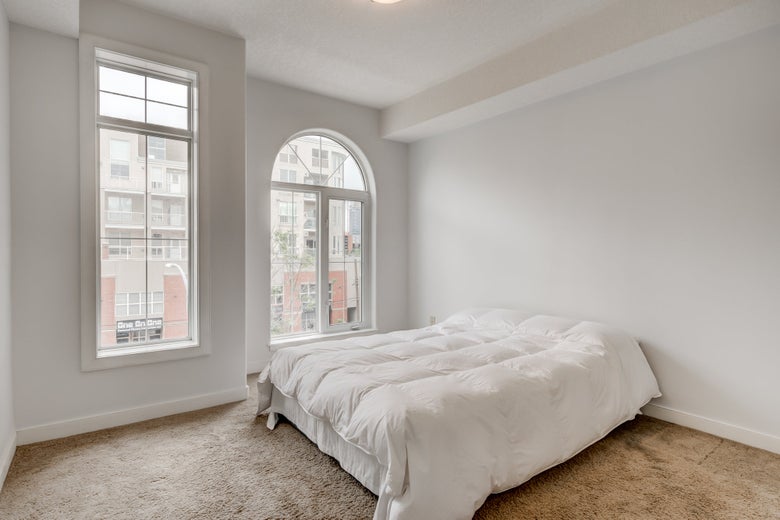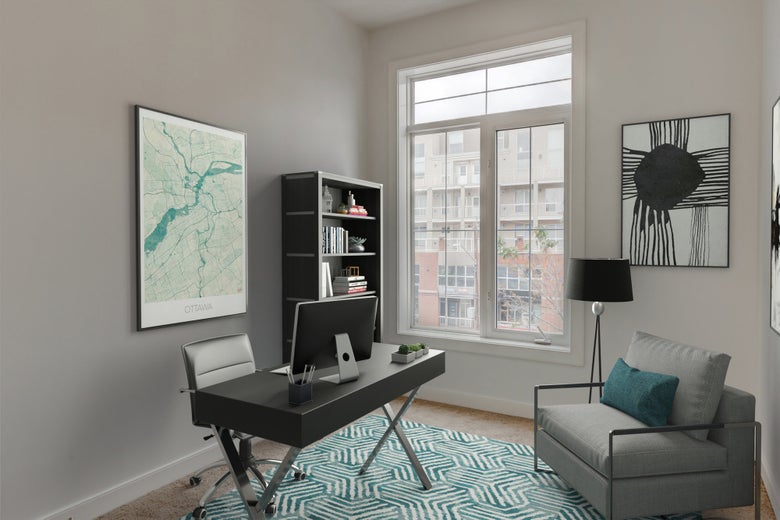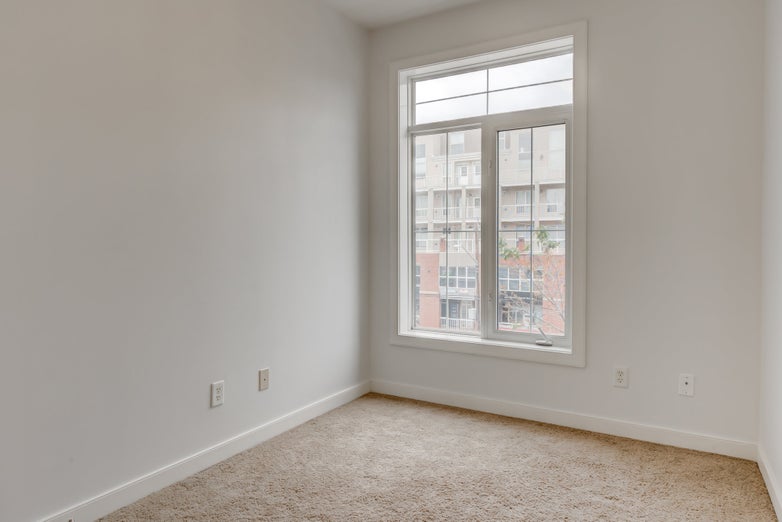 The condo sold firm in 22 days for full price (we had reduced the listing price by about $5000 from the previous listing) with a five-day closing. And the buyer: 1st time buyer, young, single, professional female.

We typically offer virtual staging as part of our marketing plan at no additional charge to our clients (though it does take a few extra days to bring the home to market). If you are thinking of selling your vacant condo and think this could be a good fit we would love to talk with you, fill in the form below and we will reach out to you asap!