1. Being in a rush:
When we are in a rush, we make hasty decisions. Hasty decisions aren't typically smart decisions. Take your time when buying a home, learn the market, do your due diligence and take the process seriously.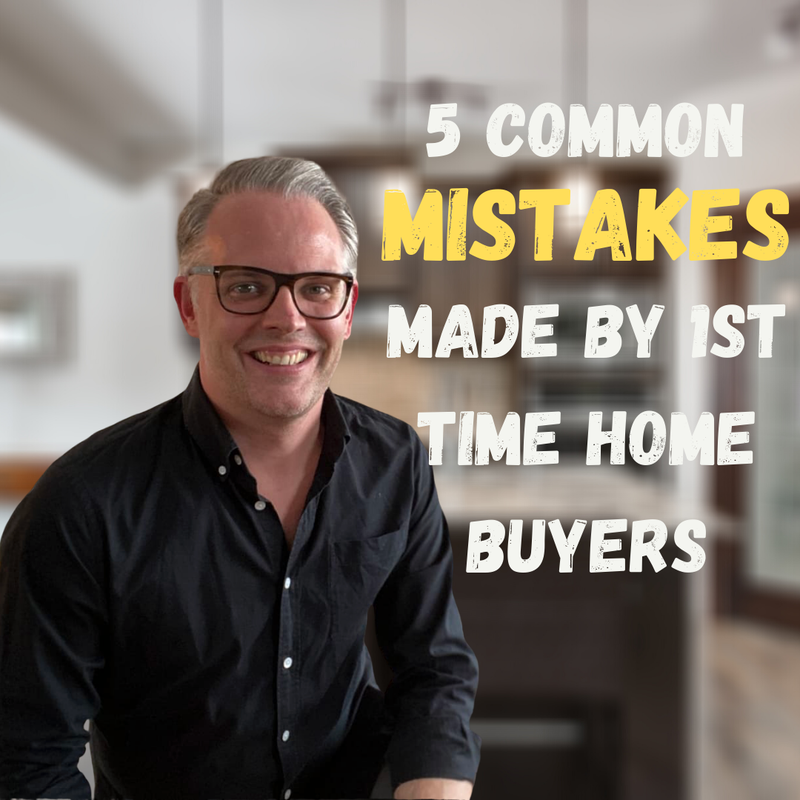 2. Not knowing who is on your team:
A great Realtor, a great Mortgage Broker, a great Home Inspector and a great Lawyer are just a few of the professionals who will make this process as smooth as possible and educate you along the way. As a first-time buyer lean on their experience to help you make the right decision.
3.
Thinking you can get a better deal if you go direct to the listing agent:
Did you know the seller's contract with the listing agent clearly states that the agent's fiduciary duty is to the seller? Working with a buyer's agent costs you nothing. Working with the right buyer's agent could save you thousands along with giving you access to the buyer's agent's network.
4. Not thinking about resale:
Unless you are going to live in this home until you die resale should be one of the top priorities when buying your first home. When working as a buyer's rep my top priority is resale, it should be high on your list as well.
5. Focusing on "pretty" instead of functional:
This is an easy one to fall victim to; You see a home with a gorgeous gas range and pristine hardwood floors the only downfall is it backs into a 6-lane highway. Keep in mind you can add a gas range to almost any home, that highway is always going to be there and chances are will only get busier. Paint, floor and other superficial updates are fairly inexpensive and-if done correctly-will add value to your home.