Everyone loves amazing photos, videos and 3D Tours; this is the glamorous part of marketing and the part that gets likes on Instagram. Floorplans, while not so glamorous, are just as important from a marketing standpoint. Here's why: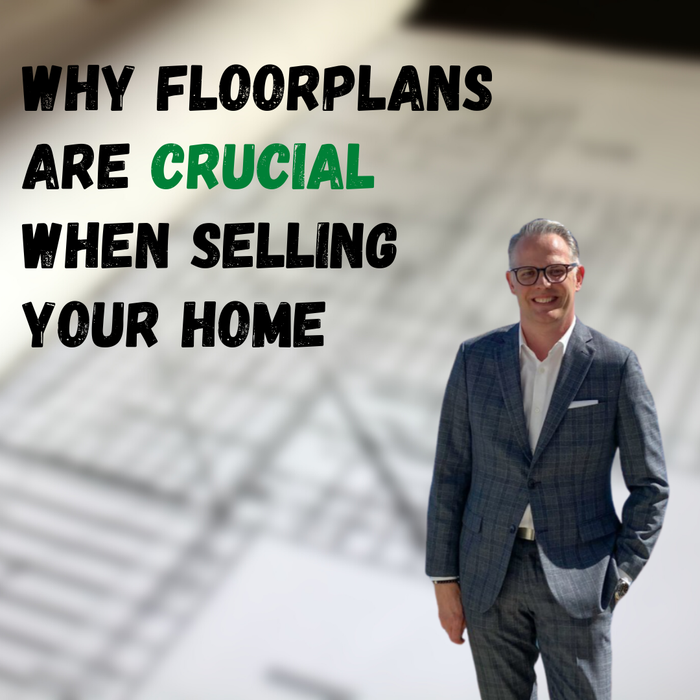 Floorplans support the property photos to piece together a true representation of the home.

This can address buyer's concerns/questions about the layout that sometimes the pictures don't show; what side of the hallway is the bathroom on, what's the living room orientation, etc.

Allows buyers to plan furniture placements at scale.

My 'ah-ha' moment regarding floorplans was when a buyer of one of our listings emailed me and asked if I could send him a digital version of the floorplan. He had picked up a paper copy at the property but had drawn and erased on it so many times it now had a hole in it. He was envisioning himself in the home and the floorplans allowed him to plan how his life there was going to look.

Eliminate unnecessary showings:

Contrary to old school thinking our job isn't to get as many people through your home as possible. Our job is to get the right people through your home. By using floorplans as a part of our marketing strategy we are able to give potential buyers and their Realtor a real sense of the home and decided from there if it is a good option. If it's not going to work for them, we just eliminated an unqualified showing.
Think adding a floorplan might help with the sale of your home? This is standard with all our listings, regardless of price range.