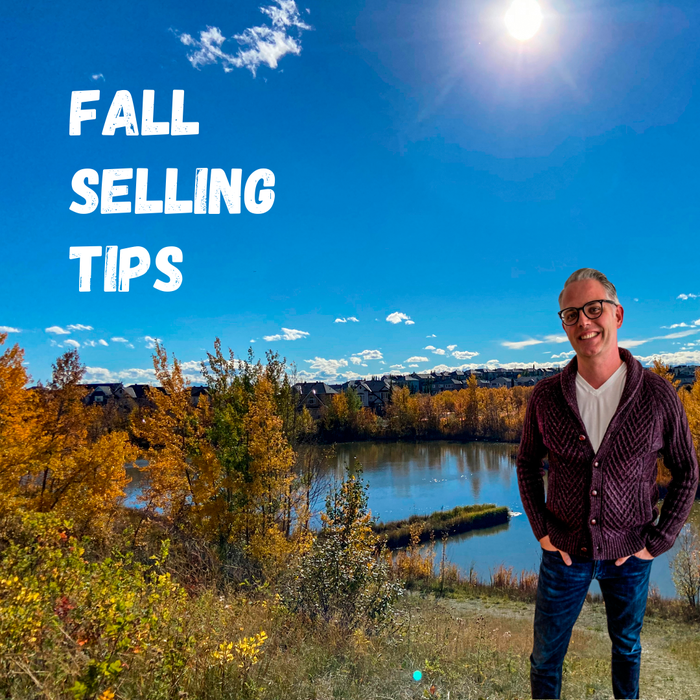 We have had an amazing Fall in Calgary. The mild weather + the gorgeous colours create an ideal selling season. However, selling your home in Fall can also pose a few challenges, here are our tips to make sure your home shows it's best during the season:
Tidy up tour homes exterior:
The fall colours are amazing but as the leaves fall, they can make a mess that will hurt your curb appeal. A quick rake, cleaning up flower beds and sweeping off your front stairs/walkway will make your home's exterior show at it's best.
Don't be afraid to embrace Fall décor:
A few pumpkins on the stairs, cute throw pillows or a seasonal wreath on the front door can add to the fall vibe throughout your house but beware of overdoing it and being know a 'that house'
Scents:
For whatever reason fall is synonymous with scents (I'm looking at you, pumpkin spice). Keep the scents to a minimum as it can make potential buyers wary you are trying to cover something up and can be an immediate turn off for anyone with sensitivities.
Get the Lights On:
As the days get shorter it's important to set your house up for a successful showing. Make sure all interior and exterior lights are working and turned on prior to showings, regardless of what time of day they are. Your electricity bill might be a few dollars higher but it will be worth it when the offers start flowing in!
?Hire a Realtor has a kick ass cardigan collection (jk, kind of)