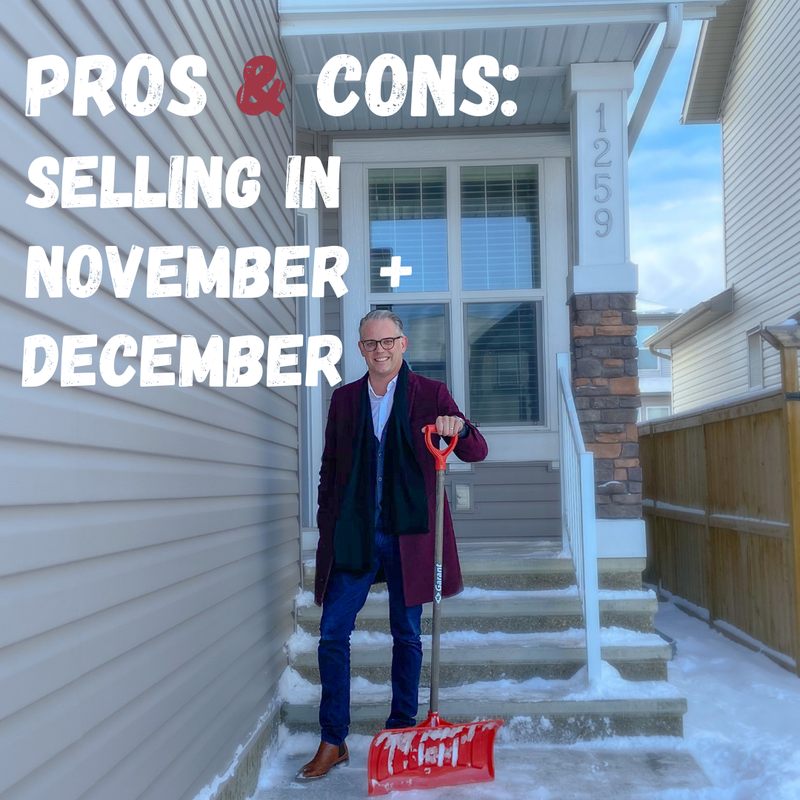 Every year at this time our most frequently asked question is 'should I sell in the winter?' Truth is, winter is a long season in Calgary so instead let's talk about the Pros and Cons of selling in the next 40 days or so:
Pro:
Inventory remains extremely limited in many categories and the buyers that are looking are serious about making moves. Talk with your Realtor about your specific house, where it would be positioned in the market and if the timing is right.
Con:
The same limited inventory you are taking advantage of while selling your current home could also pose a challenge when you go to buy your next home. Again, talk with your Realtor about how this move is going to work from a logistics point of view.
Pro:
The weather (so far) in November has ben amazing. This keeps our market active. Once it is -20 and we have two feet of snow things typically slow down quickly.
Con:
The days are very short right now. Some homes, especially those with amazing outdoor space/backyards/views, won't show their best after 4pm.
Pro:
Interest Rates are crazy low. Rumours of interest rates rising soon this is pushing buyers to buy before their rate-holds expire. This is especially advantageous when selling in certain price ranges/demographics.
Con:
You (the seller) have more pre-showing responsibilities: Just because the snow if falling doesn't mean we get to slack on how your home shows and the experience a buyer receives while at your home. This means driveways, walkways, decks, patios, etc. need to be cleared of snow, ice and safe to walk on. This is as important as turning the lights on or picking up your laundry before a showing. 
Thinking about selling but not sure about timing for your home? We would love to help, reach out anytime